NETWORK RAIL
BRITAIN'S FIRST ALL-FEMALE PASSENGER TRAIN
STEM Careers – Students at the Hundred of Hoo take part in historic all-female operated train journey
In celebration of International Women's Day 2020, Southeastern have partnered with Network Rail to run the UK's first ever female-run train service.
In January, a small number of our teachers and pupils were delighted to be invited along to play a small part in this historic, memorable journey.
The train was run as a special service, from London Victoria to Gillingham. It was staffed and operated by women, with the intention of inspiring more women to become involved in STEM subjects; be able to picture themselves in the industry; and therefore consider a career in rail. Everyone involved in the train, from the depot to the cab to the signallers, were women who act as role models for future young girls who may go on to consider a career in the rail industry.
The concept was developed to show the next generation not just that there is a place for women in the rail industry, but also the great range of opportunities there are that many may not be aware of. Everyone involved in the train, from the depot to the cab to the signallers, were women who act as role models for future young girls who may go on to consider a career in the rail industry.
As always we received compliments about our students, 'they were impeccably behaved and all very engaged – a great advert for your school'. We look forward to working alongside Network Rail and Southeastern again in the future, to continue to promote a career in STEM subjects for our pupils.
SKILLS 30:30 ROCHESTER
Wed, 3 June 2020, 10:30 – 12:30
Educating the next generation about the world of work
Free event
Will you volunteer for two hours to help educate the next generation about the world of work? Then please book now for this Skills 30:30 event.
Skills 30:30 brings businesses directly into schools to meet students, in a two hour event. While students take part in workshops, business owners network and discuss issues facing them as employers.
Then students and businesses get together for facilitated speed-networking. The networking helps students build their confidence; gives them mock interview experience in a safe setting; enables them to meet a wide range of businesses in one hour and helps them imagine a wide range of future job options.
We do hope you can take the time to bridge the gap between business and education.
WHO SHOULD COME? Business owners, managers, directors, self-employed businesses and consultants, freelancers, micro-businesses, start-up businesses, local employers, mums in business, HR managers, recruitment company owners.
TESTIMONIALS
Student, Leigh Academy School "It was actually really good, I have made loads of contacts."
Pam Manwaring, Orchard Garage "I really enjoyed it. I know some of the students were nervous, but they conducted themselves so well. It was brilliant to hear their plans and ambitions and so good to hear so many with entrepreneurial spirit. Very impressed."
Darrel Linehan, The Marketing Link – "Skills 30:30 is an amazing platform for businesses to break their perceptions of young people. Get involved if you get the chance!"
In partnership with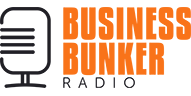 For our privacy notice please visit https://www.fsb.org.uk/about-us/company-information/privacy-policy
For general enquiries contact Sarah Lilly Sarah.Lilly@fsb.org.uk
WATERFRONT UTC TALK TO YEAR 11
We kicked off National Careers week by having a fantastic talk from Waterfront UTC's principal Paul Cottam. Waterfront UTC is a the provider of first-class education for young people, years 9-13, who wish to excel in the fields of Engineering and Construction. If students have the desire to specialise in engineering, be it product-design & manufacture, mechanical, electrical & electronic engineering or in construction be it civil engineering, architecture, surveying or project management then Waterfront UTC is mostly definitely the place for them.
UNIVERSITY OF KENT SUMMER SCHOOL TALK
This Morning our Year 12 students got to find out all about the Year 12 Summer School at The University of Kent. The Summer School is designed to give students an experience of life as a university student and the opportunity to find out more about their higher education options.
The Summer School is free of charge and offers an exciting opportunity to spend three days at the University's Canterbury campus, staying overnight in university accommodation. During this time, students will get to experience university life, try sample lectures and undertake activities to help them consider and explore their options. They will also meet and spend time with current students from the University who will be able to share their own experiences to help them further understand the choices they have.
Sincere thanks to Silver Chida from Medway Hospital for coming to The Hundred of Hoo Academy today to talk to our students who are interested in learning more about apprenticeships and what the NHS can offer.
The Hundred of Hoo Academy was delighted to hold its first business mentor training on Friday 24th January. Having had a superb response to a request for suitably interested volunteers, the group met to learn more about how the scheme will work and completed safeguarding and DBS checks.
Our volunteers, many of whom have an existing link to the school as alumni or indeed parents, discussed the many aspects of how a mentor can help to guide and inspire young people. Mentors will meet on a regular basis with either one or two year 12 students from now up until Easter of 2021.
We very much look forward to the progress of this first business mentoring scheme at the academy.
This morning, The Hundred of Hoo Academy students, from Year 8 upwards, welcomed Robert Thomas from The European School of Osteopathy.
During the talk, he spoke to students about his own career pathway, how he became an Osteopath and his route into the profession.  Robert spoke about his day to day workload along with treatments he performs and how students can achieve a career in Osteopathy.
Students gained a great deal from Robert's informative talk and we hope that it has inspired our students to consider Osteopathy as a possible future career pathway.
Year 13 students at The Hundred of Hoo Academy participated in a C.V workshop with recruitment professional , Daniel Goodwin of Pearson Whiffin.
Having spent class time the previous week on preparation for the workshop, each student brought along their C.V and had the opportunity to work on these, helping the students to work towards creating outstanding documents.
Beginning with discussing what should appear on a C.V and indeed, what should not, students responded well to advice which emphasised the importance of clearly selling their achievements.
Students then looked at sample C.Vs discussing what worked- and what did not! This included not only content, but the layout.
The hour and a half workshop ended with students making notes on how they should update their own C.V's in readiness for when they will need them.
STUDENT FEEDBACK:
Very good and helpful- well needed
Helps me feel confident with my CV and reassures me how to adapt my CV
Good learning experience plus helped me massively with my CV
It was really good, I learned a lot on how to update my CV and make it better
Very helpful as it allows me to have a chance to massively improve my CV as it made me see the mistakes I had in my CV
Mega Helpful
Good for people that don't want to go to uni, provides opportunities
Very helpful I will use this so that I can look at getting a job when I am at uni
Sincere thanks to Daniel for coming to The Hundred of Hoo and we look forward to welcoming him again to work with year 12 next.
The Hundred of Hoo Academy held its first mentoring breakfast on Friday 29th November.
A large group of interested local businesses attended to find out more about the new scheme and how they could participate to work one-to-one with year 12 students to help to guide and inspire their future career aspirations.
Business mentoring was established in fellow Leigh Academies Trust school, Longfield Academy in 2011 and has gone from strength to strength.
Following a huge response to a request for potential mentors, two mentor training events are now scheduled – one later in December and a further session in January in readiness for mentors to begin working with their mentees.
We look forward to the opportunity for our students to access the knowledge and experience of their mentors.
Thank you to Alister Brady from The University of Kent for giving Year 13 students a talk on 'How do you afford University?'  Students received up to date information on fees, loans, scholarships and bursaries.
In the next couple of weeks we will be working with our students to help them work out the cost of living and how to budget their money before they start their degrees in September.
Yesterday at The Hundred of Hoo we had our second largest talk this year from Paula Johnson our school counsellor.
Paula has been a counsellor for 12 years and informed our students on what the different routes there are to becoming a counsellor. She explained all about her career working for the NHS and to now being self employed.
Paula gave an insight  into what she helps her clients with from anything from relationship difficulties, the death of a loved one, or to improve the way they deal with everyday life. Paula explained It is not the role of a counsellor to advise people what to do, rather counsellors would encourage people to look at the choices they have and find their own ways to make positive changes.
Student comment:
"Paula included lots of information we needed to know about what the job is like  and she answered all my questions before I got a chance to ask them. Not only is she our school counselor she has helped me find the right University course and what I needed to study. She also gave me lots of her own books to help me decide which I wasn't expecting. She has been so helpful to have here at school not just as a counselor but as a role model. "
Thank you to Paula for her useful insights
On Thursday 17th October, The Hundred of Hoo Academy had great pleasure in welcoming Rachelle Freeguard MBE and Kuldish Chagger to the Academy to talk to our students about what it's like to work at The UK Border Force at Gatwick and Dover.
Students learnt about what the entry requirements are to gain an apprenticeship and what A- Levels they need to become an Officer, along with expected salaries and the training involved.
Students were fascinated by the stories that Rachelle and Kuldish told about passengers trying to bring Cayman crocodiles and giant African land snails into the country along with smuggling drugs!
We are looking forward to working with them in the future to talk about other jobs available at the Border Force and also, Rachelle is hoping to bring their detection dog along to the academy!
Rachelle  Freeguard has been awarded an MBE for her for services to the Prevention of Trafficking and Border Security.
Feedback from Students
'It was extremely engaging and we learnt lots of new information about Border Force and we are looking forward to them coming in again'
This morning, 10th October, The Hundred of Hoo Academy had great pleasure in welcoming Sergeant Paul Carter to the Academy to talk to our students about what it's like to join the British Army and what roles are on offer post 16 and 18.
Students heard about what the entry requirements are to join, salaries, apprenticeships and degrees that are on offer along with a large range of sports all soldiers can take part in.
The Hundred of Hoo Academy was  delighted to be able to host a Journalism talk for year 11 and 6th form students from Angela Harrison. Angela is an experienced multi-media journalist and former education and social affairs correspondent for BBC News. She has worked in news for more than 25 years as a reporter, online journalist, and writer and editor of national radio news bulletins. What a great experience for our students!.
Student comment:
"I found the journalism talk helpful for a few reasons. I learnt what routes their are into the workplace, what it means to be a journalist and what the role entails. We were given lots of chances to ask questions and discuss the job."
Thank you Angela